Mark & Margaret Ward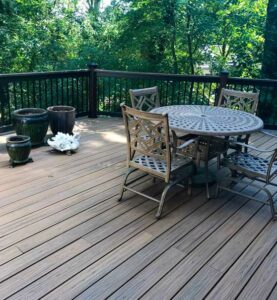 Review Summery
Outstanding, professional organization. Each and every member of the different crews were respectful, courteous, on-time,
and willing to meet the needs of the customer. Zack and Tony were amazing, courteous, and serious workers. They completed my Trex deck and all my home wood repairs
on a very timely manner and with artful precision. My new deck is now a showcase. Thank you gentlemen!