Mary Ferguson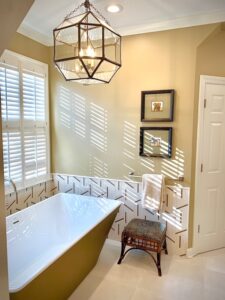 Review Summery
From start to finish, the professionals at The Landmark Group provided the best service and follow-through
we've ever experienced with home renovation projects, Letting strangers into your home to do work is
always a little unsettling, but from the first day we felt at ease: their crew has been together for years and
they use the same well-tested subs.
Mark, estimator, and Anthony, construction supervisor, are always responsive, proactive and efficient
in getting things done, solving problems, and providing oversight of the job and crew. Velmen and his
paint crew are superb. Jason Wheeler, the cabinetmaker, was amazing. In fact, everyone who has worked on
our home has been great.
We've finished a basement renovation and a complete master bathroom redo so far. We look forward to moving on to the kitchen! Thank you Mark, Anthony, and all the staff for a job well done!
-Mary and Greg Ferguson