Pat deAndrade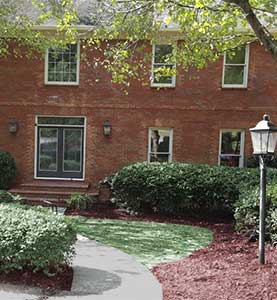 Review Summery
I really thought the painters were marvelous. On the extra painting they took the time to pick out the different colors.The cabinets were very well done as well. My daughter took the Cabinet Contractor's card and may have some work for him. I was also very impressed with the number of contractors that were on site. Other renovations that I have done took months to complete, but Your crews worked continuously to get the job done fast. There was no delay in getting things fixed. Anytime I brought up an issue, it was resolved very quickly.
You did an amazing job on the skylight. I was very impressed with the bathroom. At first, I did not like the room at all but now I love it and use it often. I love the deck and how nice it turned out. At first I was worried it would have to be replaced, but with the cleanup and stain, it looks great. I love it.
The first time they came to work on the landscape, it was nice but the second time they came to do the landscape, it looked a lot better. Overall The Landmark Group was very quick, Mark kept me informed, sent me lots of pictures and did a great job with my renovations. I highly recommend him.